WORKING STUDIO
3750 30th Street
San Diego, CA 92104-3632
(619) 255-4920
ForAllWeknow@TheStudioDoor.com
TheStudioDoor.com
Gallery Hours:
Tues - Sat Noon - 7 PM
Sun Noon - 4 PM
Mon Closed
Call or e-mail to arrange appointment with Hyacinthe.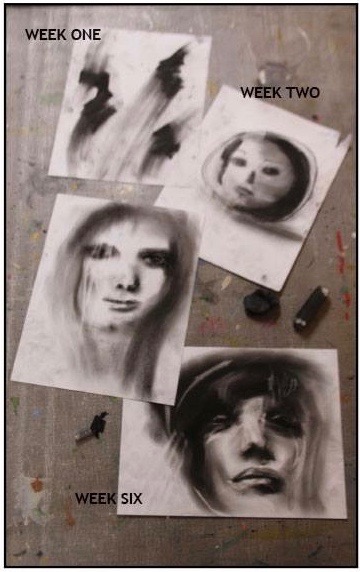 WORKSHOPS
"Seeking the Silent Stranger"
by Making Your Mark group workshops
lead by Hyacinthe Baron
Six-week Group Sessions: $195.00
New students may join anytime
All skill levels welcome
Individual Private Lessons Available
Availability:
• Saturday Noon to 2 PM
Current session started September 3
• Wednesdays 10 AM to Noon
Current session started September 7
New workshops on an ongoing basis.
New session dates and registration will be posted soon.